Powerful, Positive Sobriety Affirmations & Mantras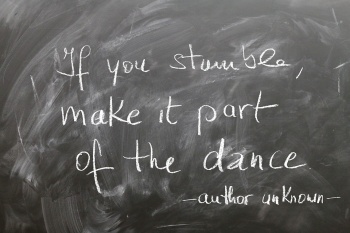 Meetings, therapy and life coach sessions are all proven to be immensely helpful to keep you on track in your sobriety journey. However, one of the key motivators for those seeking positive change and reinforcement is words. Recovery from substance abuse begins with the belief in yourself and the ability to maintain self-control. Daily sobriety affirmations help to reinforce a positive attitude towards yourself, fortify your willpower and allow you to continue to build emotional/mental & physical strength. Acceptance House Sober Living shares 20 of our favorite Positive Sobriety Affirmations or Positive Recovery Words. We hope these help you build, define and achieve your life's aspirations and goals. For even more confidence on your journey ahead, read 7 Positive Realizations you Discover in Sobriety.
20 Positive Recovery Words to Help Maintain Sobriety
"I Deserve Great Things"
Struggling with addiction does not disqualify you from all the great things in life. You deserve them all and MORE.
"I Can and I Will"
Whether this resonates with your sobriety or a personal goal, don't ever forget that you are capable to succeed at anything you put your mind to.
"I am becoming a Better Version of Myself Every Day"
"My Past has No Power Over Me"
It will do you no good to dwell on past behaviors and actions that have no bearing on the life you live now.
"I am in charge of my life"
"I forgive myself"
"I am stronger than temptation"
"I am proud of myself"
"I respect my body"
"I am growing & I am going at my own pace"
"I am in charge of how I feel and I choose happiness"
"I have many strengths"
"I will keep going, because I believe in my path"
It is ok to remind yourself that being and staying sober is the right thing to do. Sobriety is not an easy journey, but it is well worth it.
"I am in charge of my own life story"
"Good riddance to decisions that don't support self-care, self-value and self-worth"
"I will make a positive impact on society"
Volunteer in your local communities. Go to meetings and speak your story to sobriety to inspire others. Donate time or money to a good cause.
"My life is free of drugs"
"I respect my loved ones"
"Nothing can dim the light that shines from within"
"I am loved"
By your family, by your friends, by your sponsor, by God. You are loved by so many who are cheering you on every single day.