Sober Living Home Rules for Success & Sobriety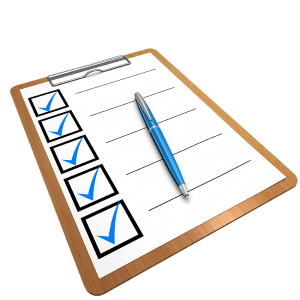 While no two sober living homes maintain the same exact set of rules and expectations for their residences, there are a number of guidelines that apply to most everyone who voluntarily enters into this type of facility. At the most basic level, sober living house rules and regulations are put into place in order to keep the residents drug-free, safe and ensure everyone can live in a respectful & peaceful environment. While transitioning from drug/alcohol addiction treatment facility to a recovery house and, eventually, back to society you must maintain structure and learn to be responsible for yourself & your behaviors once again. Read below the 12 most common sober living facility rules for success and long-term sobriety.
12 Sober Living Rules to Maintain Long Term Sobriety
Refrain from Drug & Alcohol Use: Probably the most obvious, many facilities also restrict the types of ingredients you can cook with (vanilla, poppy seeds) and types of personal hygiene items you can use (mouth wash). These items could lead to false-positive drug test results and could potentially increase the risk of relapse.
Attend Weekly 12-Step Meetings: You will need to show proof of attendance to your house manager.
Contribute to Household Chores: All residence should equally share in regular household chores including cooking, cleaning, grocery shopping, etc.
Follow Curfew Times: Sober housing facilities require residents to sign in & out and be back to the property by a time specified by the house supervisor.
Find Work or Attend School: Earning your own money or working towards a degree allow for an easier transition once your stay has ended.
Participate in House Meeting: Aside from recovery meetings, house meetings are important to ensure all residents are on the same page and to air grievances before they turn into hostile & uncomfortable situations.
Respect your Housemates: At all times you must respect your fellow housemates' recovery journey, personal items and private space. Disrespect or violence of any kind will result in an eviction.
Start a Fitness Routine: Maintaining your physical health by incorporating an exercise activity into your daily life is an important part of your recovery process.
Find a Sponsor: The ability to lean on a mentor who has completed the steps and will hold you accountable is one of the most important aspects of your long-term recovery.
No Unapproved Guest Visits: Family & guest visits are scheduled; you may not bring anyone into the sober living facility without approval by the house manager.
Do not Borrow Money: Neither residents nor staff members can exchange or borrow money with one another.
Stick to Personal Treatment Plan Goals: The main objective of these sober living house rules is to ensure you stick to your personal treatment plan, which will put you on the right path to staying sober for the long haul.