Don't Leave Your Sober Living House: Importance of Staying Committed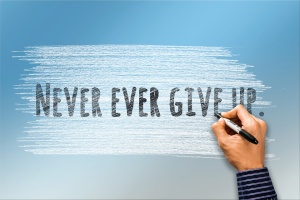 You've successfully completed a residential treatment plan at a rehabilitation center and have transitioned into your sober living home. Whether you've been there for a few weeks or coming onto the three-month mark, you may be wondering: how do I know if I'm ready or NOT ready to leave? Reentering the world after several months surrounded by a sober support system and counselors is a huge change. You must reflect on where you are on your path to long term sobriety and discuss it with your sponsor before you determine whether it's time for you to leave your sober living house. Acceptance House Sober Living highlights 8 signs to help you determine you're not ready to leave your sober house.
8 Signs to Stay Committed to Your Sober Housing
Your Commitment Time Isn't Up Yet: Many sober living homes will ask you to commit to at least 90-days to ensure a successful transition back into the real world. Staying for the agreed upon length of time shows you are committed to sobriety.
You Aren't Working Your Program: Working a program (going to meetings & working the 12 steps) is a vital part to your long-term sobriety during and after treatment.
You Don't Have a Sponsor: It is important to get a sponsor while in rehabilitation to help you work your program and provide support.
The Reason for Leaving is Rooted in Negativity: In sobriety, we learn how to face our problems head on. Leaving due to personal anger or resentment can have dire consequences for your sobriety.
Your Sober Support System Doesn't Back Your Idea: If your sponsor recommends you stay in transitional housing, it is best to listen to them. They are your #1 support and will only guide you in a positive direction.
You Plan to Move in With a Significant Other: You must focus on yourself during the early stages of sobriety (1 year minimum). While you may feel close to your significant other, it is not a good idea to leave sober living for them.
The House has "Too Many Rules:" Sober Living House Rules & Regulations are put into place to keep the residents safe, maintain a drug-free environment and allow everyone to live in a respectful and peaceful home.
You've Relapsed: Don't abandon your treatment plan if you've had one slip up. Relapses happen. Talk to your sponsor & counselors to see how you can get back on track in your sobriety journey.