What Questions Do I Ask a Potential Sober Living House?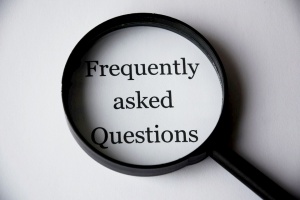 It is very common for your addiction treatment center to recommend a sober living house within their affiliated recovery network. However, it is important to do your own research and due diligence to ensure it is the right fit for your personal sobriety journey. Acceptance House Sober Living provides a guide to the top sober living house questions you should ask before you pack your bags and move in. These questions will help to identify the structure, rules and standards of the sober living home.
10 Sober Living House Questions You Must Ask
What is the difference between sober living & halfway home?
Sober Living House: Structured like a private residence with guests getting their own single bed and offering a strong focus on support, life skills & independent living.
Halfway House: Court ordered with length of stay determined by a judge. They are set up more like dorms with little privacy or comfort.
For more information, see our related post on the difference between sober living facility & halfway house.
Is the organization running the home licensed & credentialed?
It is imperative you select a sober living house that is fully credited through NARR (National Alliance for Recovery Residences) and through the state to get the best care and treatment.
What are the qualifications of the staff?
Similarly, you want to make sure the staff holds the proper qualifications needed for those in the early stages of addiction recovery.
Is therapy required?
All sober living homes will typically require one or more type of therapy; it is important to verify what those are to ensure you are comfortable with their rules.
See Related Post: Common Sober Living Home Rules & Regulations
How can I pay for my housing?
Residents are often required to seek and maintain employment in order to pay for rent. Other options can also be made available through insurance, SSDI, grants and government housing funds.
See Related Post: Paying for Sober Living Without Insurance
How long can I stay?
The average length of stay for any transitional housing is 90 days, but sometimes longer accommodations can be made.
What recreational activities are available?
From yoga to educational or vocational classes, group outings and more, recreational activities vary greatly depending on the sober living home you select.
What is your drug screening policy?
Screening for drugs and alcohol is the most common way to ensure residents stay on track with their sobriety. Ask the admissions team about the frequency of their screenings to ensure your comfortability.
What is the policy if a resident relapses?
It is important to have a complete understand of how serious your potential sober living homes takes relapses. While you may be on a steady road to long-term sobriety, another resident's action can greatly affect your own well-being.
See Related Post: Addiction Recovery & Relapse Myths Debunked
What's the next step?
If you're ready to transition from a drug & alcohol rehabilitation center into a sober living facility in Bucks County, PA, call Acceptance House Sober Living today. A member of our admission team will be happy to answer any of the questions we've outlined today and more!