Key Differences in Sober Living Facility & Halfway House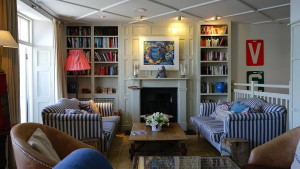 The premise of both a sober living facility and a halfway house are quite similar. In the most basic terms they are each a safe place for men and women to transition out of an inpatient treatment facility, but are not yet ready to return to full independent living. However, these sober living housing options do differ in terms of length of stay, rules & regulations, cost & payment options and much more. Read the Acceptance House Sober Living guide to the key differences between a sober living facility and a halfway home to establish which may be the best option for you or your loved one.
Sober Living Facility vs. Halfway Homes
Sober Living: Sober living homes are structured like a private residence, offering more in comfort and privacy. Whether in one of our an all-male or all-female home, each person gets their own single bed (no bunk beds) along with much of the amenities of home: Wi-Fi, cable TV, computer access, washer/dryer and more. Moreover, since they are ran by sober living experts and affiliated with addiction recovery centers they have a strong focus on support, life skills and independent living. Sober living homes are also very accessible since they are usually covered through your health insurance provider. Due to their structure, support and amenities, sober living facilities are highly beneficial to long-term sobriety.
Read More: Questions to Ask when Finding a Sober Living Home
Halfway House: Halfway homes are generally court-ordered and the length of stay is predetermined by a judge. Their primary focus is to reform convicts and those suffering from mental health disorders, but do accept those transitioning from a drug/alcohol treatment facility as well. They are set up more like dormitories and run by government agencies, rather than recovery specialists. However, if cost is a factor for you, halfway homes are less expensive.
Housing Options for Long-term Recovery
While they seem like two very different options, sober living homes and halfway homes are highly effective and beneficial options for those looking to transition from treatment back to independent living. Acceptance House Sober Living offers several beautiful transitional houses throughout Bucks County PA and Southern NJ. If you or someone you love has recently completed a treatment program and are looking for more support on the journey to recovery, reach out to us today: 856-465-7310. Learn more about our transitional housing facilities and refer to our FAQ page for answers to the most common questions.